A more eco-friendly and sustainable composite fabric: EXOM+ 130e and EXOM+140e
EXOM+ 130e and EXOM+ 140e are composite fabrics used in the production of our flexible tanks. They now contain up to 30% less PVC, help reduce CO2 emissions from transport and have enhanced mechanical properties.
These fabrics are manufactured in France and are embedded with the latest technologies for textile membranes.
LOWICK SYSTEM: A specific treatment that prevents mould by capillarity. The fabric lasts longer and retains its original appearance.
CLEANGUARD FINISH: A treatment applied on both sides for a smooth and cleaner surface. Weatherproof protection.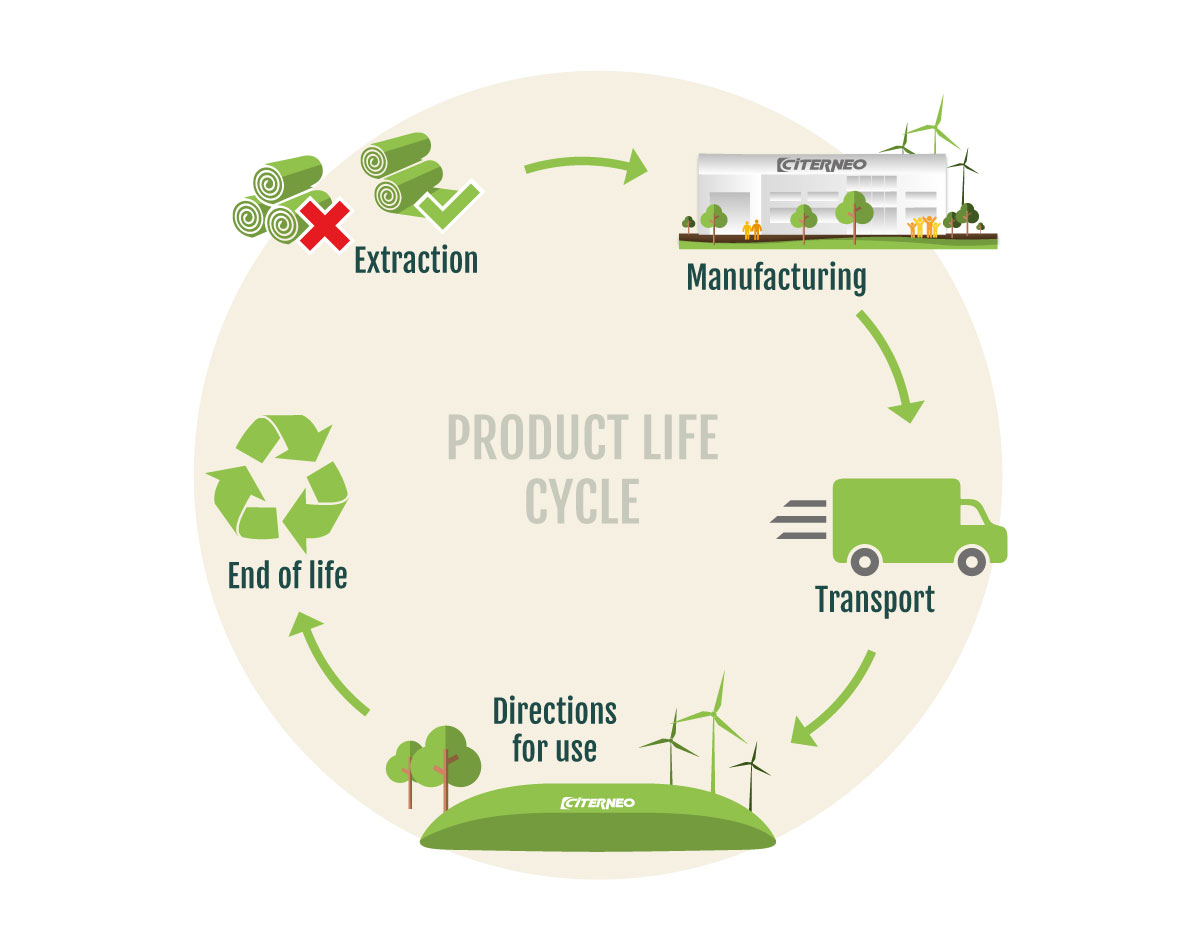 Advantages
Eco-friendly: EXOM+ 130e and EXOM+ 140e are composite fabrics that now contain up to 30% less PVC and help cut CO2 emissions caused by transport (short supply channels). A major benefit for the planet!
Flexible tanks can benefit from the "Resource" programme that allows you to upgrade the fabric of tanks and register them in a new production cycle.
Budget control: The French supply chain and PVC reduction allow us to offer flexible tanks at an affordable price.
Exclusive: We are the only ones to offer these technical fabrics.
Quality: The improved mechanical characteristics associated with specific LOWICK and CLEANGUARD treatments make our fabrics durable, easy to clean and resistant to extreme conditions.
Certification: In addition, our current certifications are guaranteed: ISO 9001, QB/CSTB and "Origine France Garantie" (guaranteed French origin).
The solution
By choosing CITERNEO flexible tanks, you will get a top quality product at the best price while reducing your environmental footprint.
Don't hesitate to ask us for an estimate or further information.