An international group
From its creation, the CITERNEO group fed desire to conquer the entire planet. Although ambitious, the goal has not been slow to take shape with the first export sales the following year.
Since then, countless advantages CITERNEO storage solutions have attracted professionals and individuals around the globe.
In 2014, for the sake of its proximity to many Spanish-speaking customers, the CITERNEO group opens premises in Spain, in Barcelona.
Our storage solutions are now in service in the following countries: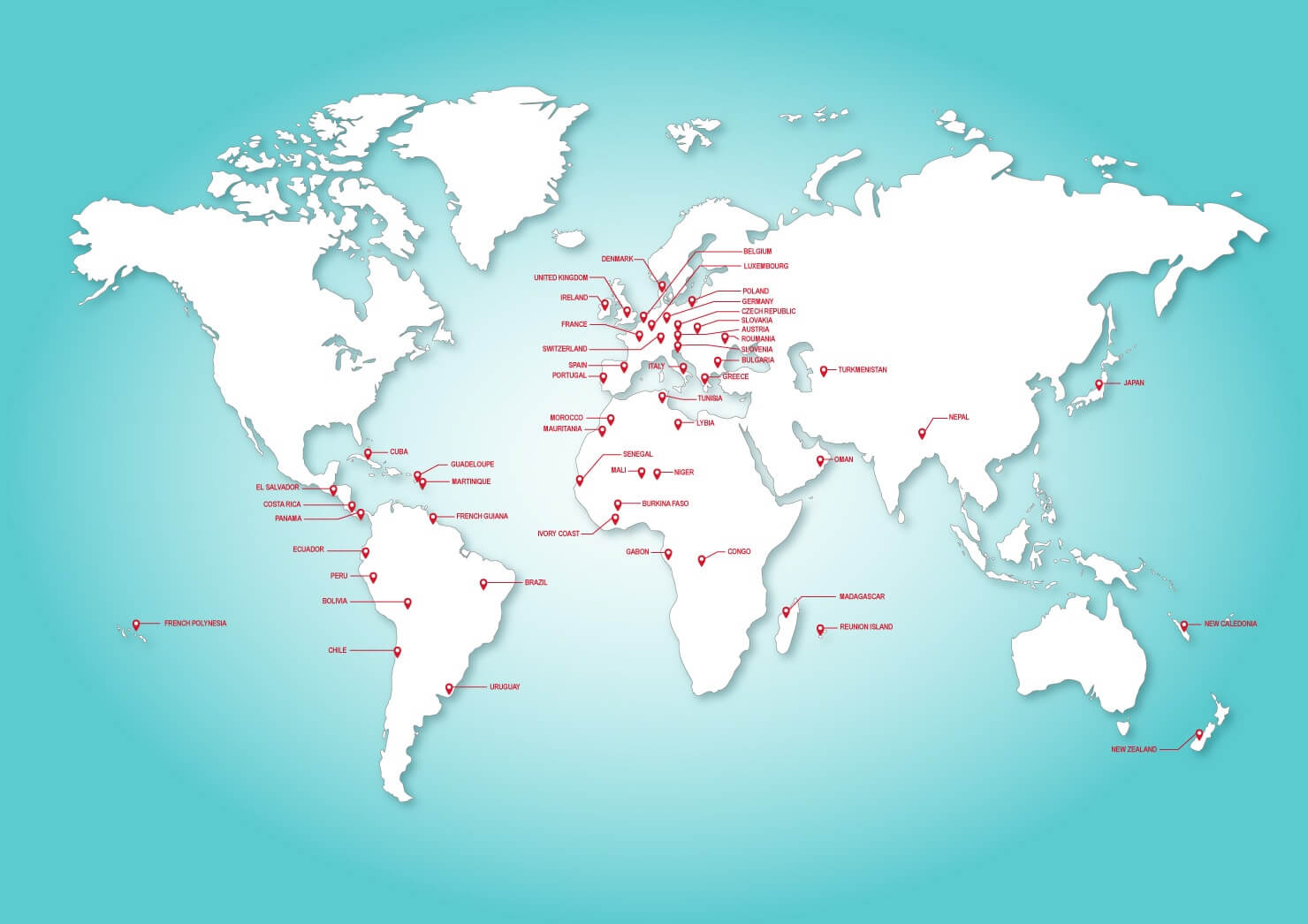 Austria
Belgium
Bolivia
Burkina Faso
Chile
Congo
Costa Rica
Cuba
Czech republic
Denmark
Ecuador
El Salvador
France
French Guiana
French Polynesia
Gabon
Germany
Greece
Guadeloupe
Guyane française
Ireland
Italy
Ivory Coast
Japan
Madagascar
Mali
Morocco
Martinique
Mauritania
Nepal
Niger
New Caledonia
New Zealand
Oman
Peru
Poland
Portugal
Reunion Island
Romania
Spain
Senegal
Slovakia
Slovenia
Switzerland
Turkmenistan
United Kingdom
Uruguay