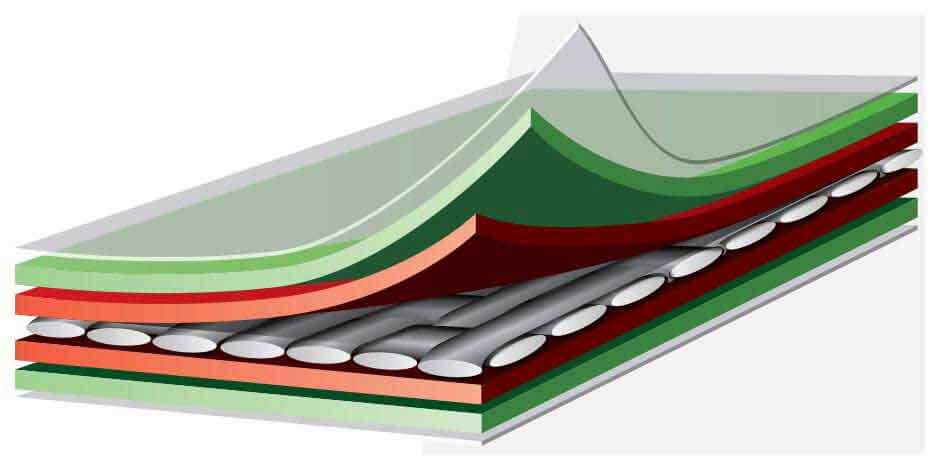 EXOM specific technologies for flexible tank
Specific technologies for CITERNEO flexible tanks
Consisting of a woven framework in high-precision PES (polyester) composite textile membranes used in the EXOM / EXOM +protocol have a remarkable dimensional stability specially adapted to the architecture of self-supporting flexible tanks.
This support is then covered in a precise protocol coating of several high performance polymer layers (polyvinyl chloride). The EXOM and EXOM +technologies are specific to the CITERNEOgroup in addition to the many reference equipments.
What is EXOM technology?
The term "EXOM" refers to the high-precision technology that governs the design, composition and production of technical fabrics that make up the membranes of CITERNEO bladders.
Since February 2015, the CITERNEOGroup also uses the latest EXOM +technology, developed specifically for the particular constraints of tanks from 1000 to 1700 m3. With EXOM +, CITERNEO is in 2015 the only manufacturer worldwide to offer self-supporting flexible tanks of more than 1000 m